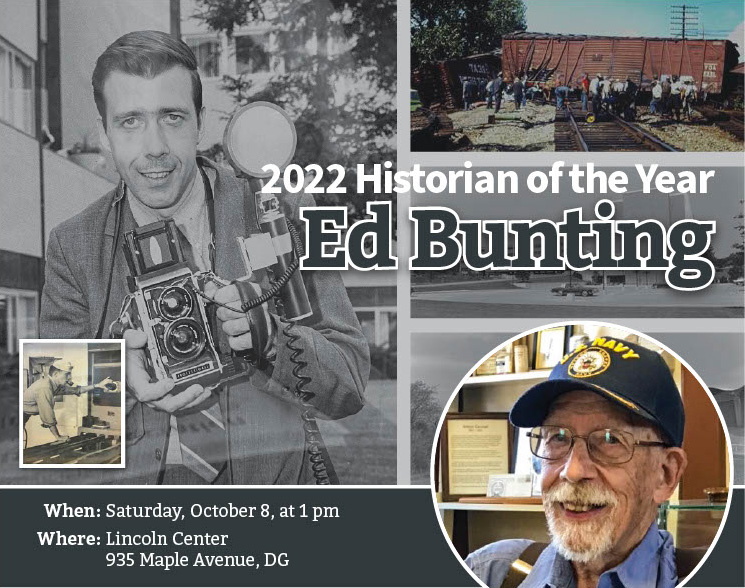 2022 Historian of the Year Award Ceremony
The Downers Grove Historical Society is proud to announce Ed Bunting as the recipient of the 2022 Historian of the Year Award.  Ed photographed Downers Grove for more than 35 years as the official photographer for the Historical Society.  In addition to serving on many volunteer positions and commissions to help promote and preserve the rich history of our town, he was also the photographer for the Downers Grove Fire Department for 24 years.  Please join us to say "thanks" to Ed for 'saying it in pictures.'  This is a free event, however we ask that you register at [email protected].
Click here for more of Ed Bunting's accomplishments.
Organized by:
Downers Grove Historical Society
info@downersgrovehistory.org