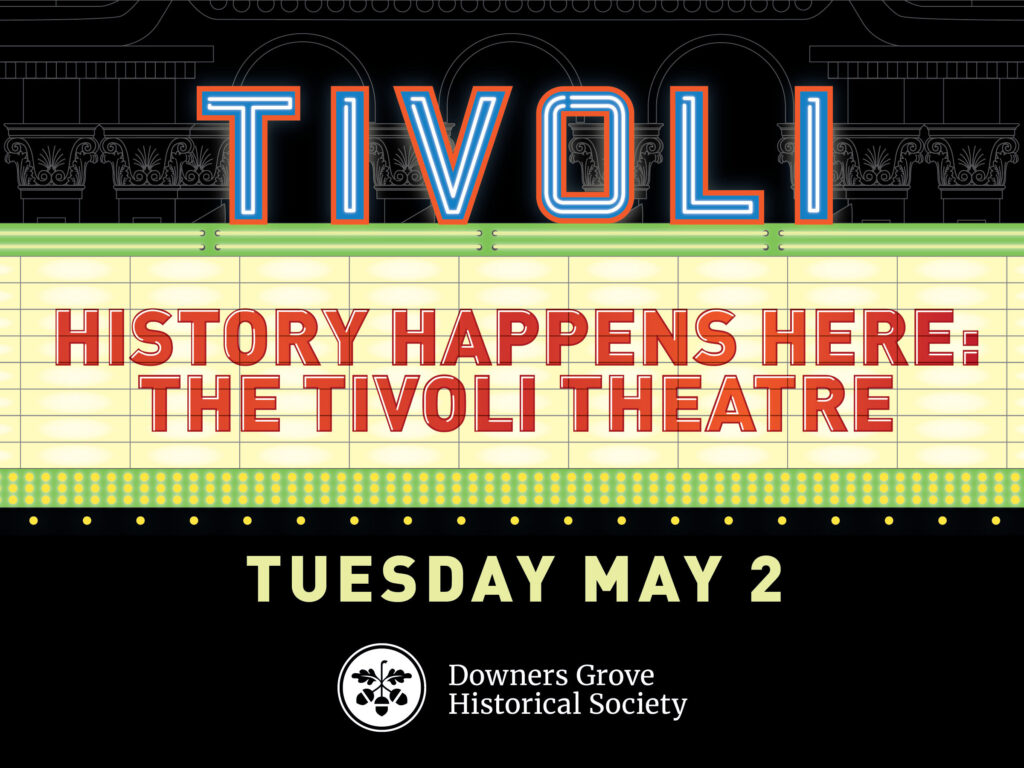 Tivoli Theatre Owners Featured in Documentary and Honored as 2023 Historians of the Year
The Downers Grove Historical Society is pleased to announce a special premiere screening of a documentary featuring Willis & Shirley Johnson, the owners of the Tivoli Theatre. Prior to the screening the Johnsons will be honored as 2023 Historians of the Year.
The historic Tivoli Theatre has been owned and operated by the Johnson Family for over 50 years. The theatre is a popular destination for both locals and tourists and has hosted many notable events, including concerts, plays, and movies.
The documentary includes interviews with the Johnsons and their family members, as well as archival footage of the theatre. It's a must-see for anyone interested in the history of the Tivoli Theatre and Downers Grove.
The screening will take place on May 2 at 6pm at the Tivoli Theatre. Tickets are free for members and $5 for non-members and can be purchased online at www.dghistory.org/tickets. Drinks and snacks will be available for purchase.  All attendees must register online. There will be a reception following the documentary at which theatre staff will be available for Q&A regarding the building.
Update: This film is now available on the Downers Grove Historical Society YouTube Channel.
Organized by:
Downers Grove Historical Society
info@downersgrovehistory.org