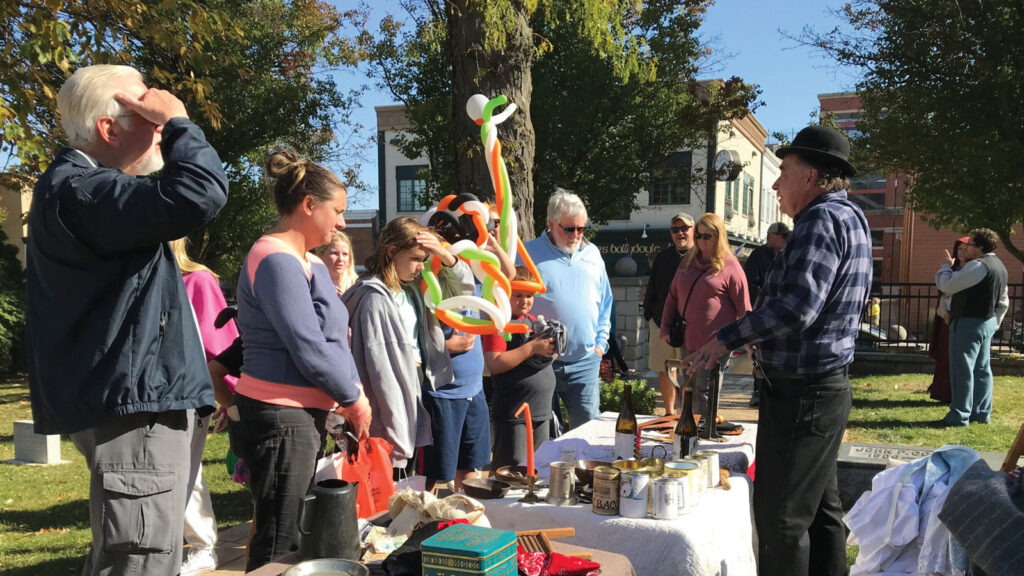 Living Cemetery is annual Society event that brings together the talents of local drama students and adult actors who depict the early settlers buried in the historic Main Street Cemetery. They tell the stories about how these brave pioneers made their way to our area and about their many contributions to creating the Village of Downers Grove. Making the cemetery living again is done with the help of the Paper Moon Players (directed by local resident Marilyn Ludwig) and the Living History Interpreters of the 8th Veterans Reserve Corps (directed by Craig Dorsey).
Established in 1856, the cemetery is a village landmark and the resting place of about 100 early Downers Grove residents.
More information about those buried in the Main Street Cemetery.
Organized by:
Downers Grove Historical Society
info@downersgrovehistory.org