History of  Downer Burial Ground
Located on a small piece of ground that once was part of the original land owned by Pierce Downer, the founder of Downers Grove, is the Downer Cemetery. This place is said to be the spot Downer camped the first night he spent on his land in 1832. In 1863 it would now be used as the burial ground for Pierce Downer and his wife Lucy Ann Wilson Downer who both died that year.
The Village did have a cemetery on Main Street but the St. Joseph Creek that was swollen due to spring rains made it impossible to reach. Over the years 8 more Downer Family members would be laid to rest here. These Downer Family members now complete the cemetery and span four generations. This is the story of those buried here.
Pierce Downer (1782-1863)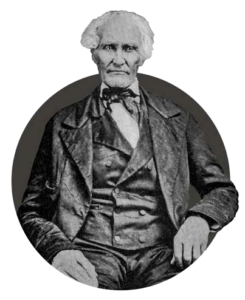 Pierce Downer was born in Vermont Territory and at the age of 50 came to Downers Grove in 1832. He was the first pioneer settler in what would be Downers Grove. Downer lived the last 30 years of his life here and died at the age of 80. Respected by many, the village and township are named in his honor. Saddened at the death of his wife, he died the day after she died.
Lucy Ann Wilson Downer (1784-1863)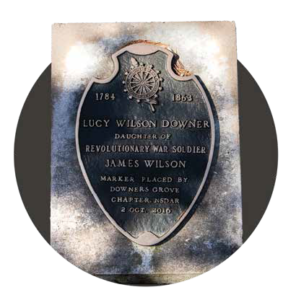 Lucy Ann Wilson Downer was the first to be buried here. Born in Windsor County Vermont she was the daughter of a Revolutionary War soldier. She married Downer in 1808 and at the age of 48 came to Illinois to raise her 4 children. For 30 years she made here home here before her death in March of 1863. Today her grave is marked with a plaque placed by the D.A.R. Chapter of Downers Grove honoring her as a True Daughter of a Revolutionary War soldier. She died at the age of 79.
James Pierce Downer (1869-1951)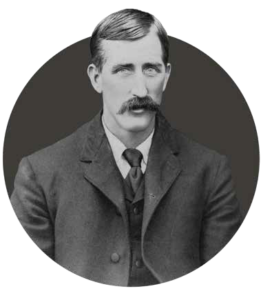 James Pierce Downer, the son of Elon and Ellen born on the family farm, took over the farm when his parents died. With his wife Nellie Archer Downer (1871-1940) who he married in 1891 they operated a dairy farm on the homestead until 1924. The land was then sold and James and Ellen moved to Naperville but where returned here for burial when they died. James always enjoyed raising beautiful flowers and listening to the radio and Nellie was a faithful church member and member of the Ladies Aid Society of Naperville.
Earl Downer (1895-1972)
Earl Downer, the son of James and Nellie and great-grandson of Pierce Downer was the last person to be buried here. A veteran of WW1, he donated the Downer Burial Ground to the Park District of Downers Grove when he died so it would be opened to all to visit and honor his family.
Elon Downer (1827-1908) & Ellen Knox (1837-1917)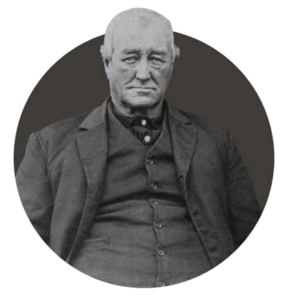 Elon Downer, the son of Pierce Downer was born in New York and came to Downers Grove as a small boy. He inherited the family farm when his father died. Here he lived with his wife Ellen Knox who he married in 1858. Elon was remembered as a kind, generous and faithful man. When he died the Village honored him by closing the stores while his funeral was celebrated. He was carried to this burial ground by pall bearers Rogers, Mochel, Wooten, Leibundguth, Nash and Palmer. He died at the age of 81. He is buried here with his wife who was remembered as a tireless worker with a kind disposition.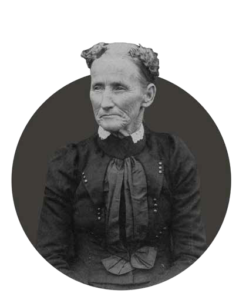 Two of their young children are buried near them, James (1862-1867) and LucyAnn (1863-1864). Another daughter Ada May Lindley (1861-1890) is also buried here with her young daughter Eva May Lindley (1884-1890) who died the same year. Elon honored his daughter and granddaughter by planting shade trees around the Main Street Railroad station when they died.