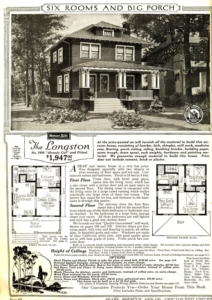 The Reideler House is an American Foursquare manufactured as Sears Kit Home "Langston" model whose description from the Sears Home Catalog reads:
"A neat and roomy house at a very low price. Was designed especially with two objects in view, economy of floor space and low cost."
A small addition has been added to the back of the house.
The home was owned by William and Clara Reideler for over 50 years.
Researched by Cindy Zaeske.